Personalize your books with the customized bookplates decorated with elegant flourishes to make them unique. The stylish gray flourishes pattern on a black background frames your message that can be customized for any other occasion too.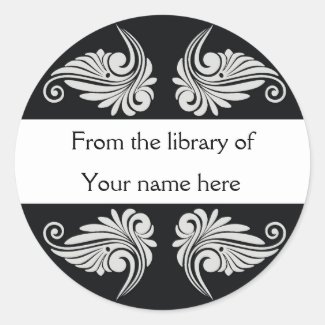 Personalized Bookplates - Flourishes Round Stickers
by
semas87
See other
Flourishes Stickers
Thank you Susan for choosing these custom bookplate stickers.