Green Gingham Checkered Design Kitchen Label
: Add beauty and also organize your assorted spices by keeping them in containers labeled with the green Checkered Design Kitchen Label .
You can add your name,text,etc or You can print the labels blank by deleting the text and naming your spice jars with a marker.
The designer labels can also be used for personalizing your gifts from your kitchen by adding the text "from the kitchen of ..." or used for kitchen bridal shower favors.
You can contact me for any help with customizing the printable labels.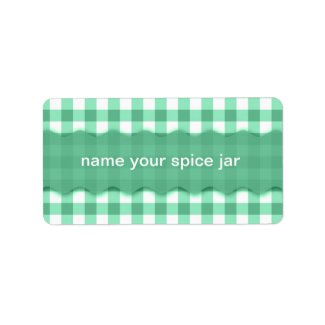 Green Gingham Checkered Design Kitchen Label
by
semas87
Browse other
address labels
on zazzle.com