A surprise party invitation for a woman's fiftieth birthday. The 50th birthday party invitation with yellow flowers on a red background and pink border look very trendy and modern.Personalize with your details.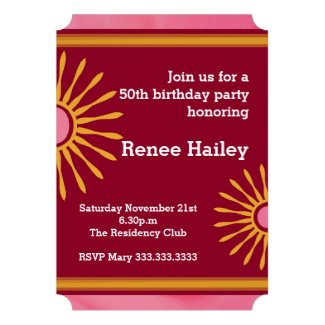 Modern Womans Fiftieth Birthday Party
by
semas87
Design an announcement
at Zazzle.com
The customizable party invitation can be changed to suit other occasions too.