Stylish Silver Stripes Custom Name iPhone 6 Plus Case
- Here is a stylish and trendy customizable case for iPhone 6 Plus.
The case design is really unique with the silver tonal effect with silver stripes along the surface.The digitally created shiny texture gives it a rich look. Add your name to personalize the silver iphone 6 plus case and to make it one of a kind.
The trendy smartphone case will make a great gift for the pretty women in your life for this festive season. Any special occasion will make the stylish silver iPhone 6 plus case a memorable gift.
Surprise your loved one with the Silver Bling Effect Pattern Personalized Barely There iPhone 6 Plus Case to protect their iPhone with care.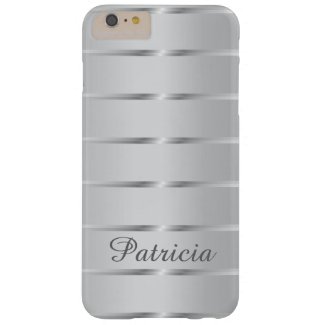 Stylish Silver Stripes Custom Name iPhone 6 Plus Case
by
semas87
Shop now
for iPhone 6 Plus Cases