Set of elegant thank you photo cards-Show your appreciation for the thoughtful gift with a customized thank you for the gift photo card. You can change the image and text to suit the occasion in the personalized cards.
Thank for your birthday gifts,wedding gifts,baby gifts,baby shower gifts,engagement gifts,graduation gifts,etc.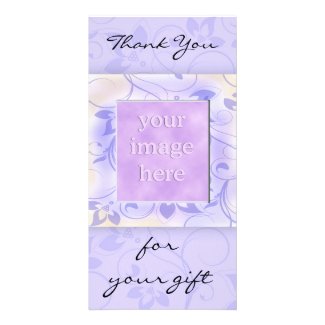 Thank you for the gift -lavender photo card
by
semas87
View more
Thank Photo Cards
Thank you,Dominique,for the purchase.
Checkout similar thank you gift cards in other color schemes...
Powered by
Zazzle Affiliate Helper