Personalized Bookplates stickers - Decorate your books with the customized bookplates with colorful flourishes to make them unique.
Never misplace a book by adding the ' this book belongs to' labels .Custom bookplates can be changed to any other personal label for C.Ds,gifts,kids box labels,lunch box label,etc by just changing the text matter.
If you want any help with this just contact me and I will do it for you!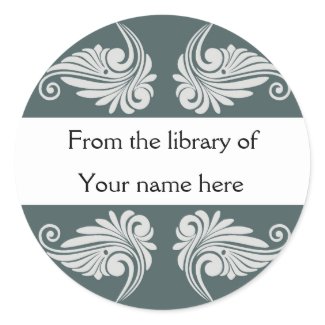 Personalized Bookplates - Flourishes Classic Round Sticker
by
semas87
Design your own stickers
at Zazzle.
Thank you ,Marguerite,for your purchase.