Designed and published 2 decorative throw pillows at my store. The designer pillows are fully customizable and you can add your family name to make them your favorite family room addition .
I have designed a white swirly frame that gives a decorative touch to the 2 pillows but both have different background effect to make them unique and special.
1.Decorative Pattern Throw Pillow
A decorative throw pillow in gray and white personalized with your family name. A swirly white pattern frames the customizable text.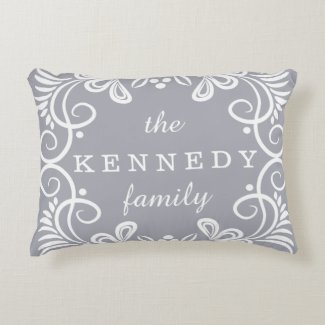 2. Rustic burlap throw pillow


A rustic burlap throw pillow personalized with your family name.The bold and swirly white pattern looks stylish as a frame for your family name on the faux burlap print background.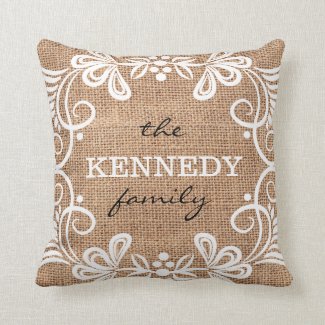 Rustic Faux Burlap Pattern Family Name Throw Pillows
by
semas87
Browse Burlap Pillows online at
Zazzle.com