Inspirational fridge magnet with the text art of "Be The Change"- a 3 word quote to motivate and inspire change in you!.
The design is an attractive white swirls on green and black background.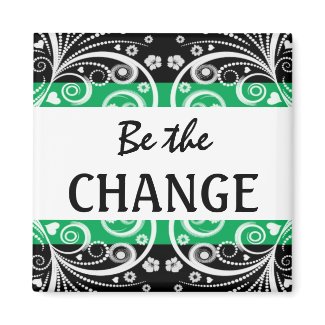 Be The Change 3 word quote magnet
by
semas87
View other 3 word quote Magnets at
Zazzle.com
Thank you Susanne for buying 15 motivational quote magnets.