Initial Stickers with bride and groom name,date of wedding and a thank you message to express your gratitude on your wedding day or any special occasion.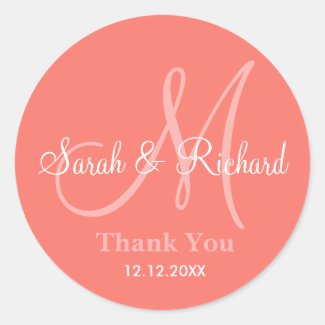 Coral Thank You Wedding Monogram Sticker
by
semas87
View Coral Stickers online at
zazzle
Thank You ,Amanda .
Best wishes for a great wedding celebrations.